Experience the most advanced lifter family on the market with a perfect balance of looks and functionality. Enjoy the slim and elegant design that highlights the precision technology of Kesseböhmer. Get silky smooth and effortless opening and closing action for wall units of different flap sizes and weights. Enjoy a noiseless and harmonious movement for an enhanced user experience.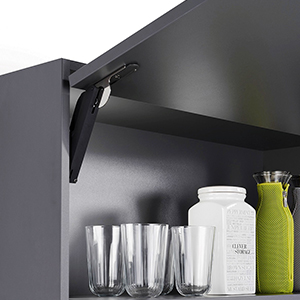 Free space
Smaller - yet much stronger.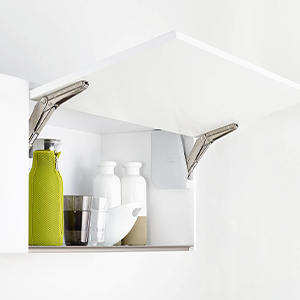 Free flap
Practical, balanced and compact - the "little toughie" in the family.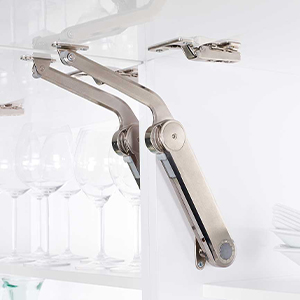 Maxi
Maxi is a high-spec lift system capable of handling front panels up to 27.3 kg.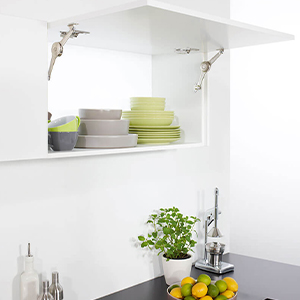 Duo/Duo Forte
Duo is a flap support with an opening angle up to 110°.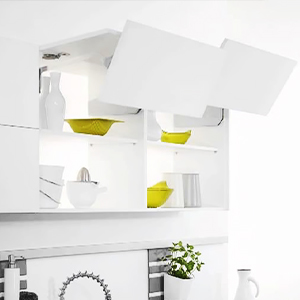 Free fold
It folds up the front panel as it lifts for a space-saving solution.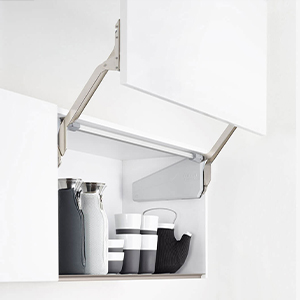 Free slide
It lifts the front panel vertically, parallel to the cabinet.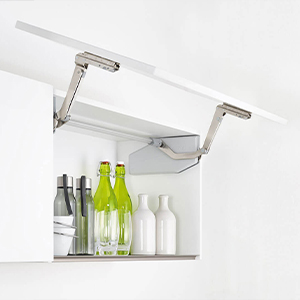 Free swing
It lifts medium and large fronts elegantly and effortlessly.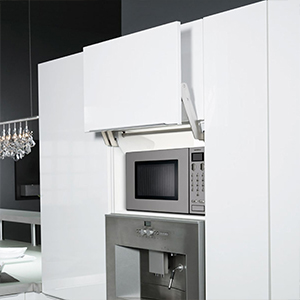 Ewiva
It is ideal for flaps that drop down to conceal a microwave or a steamer.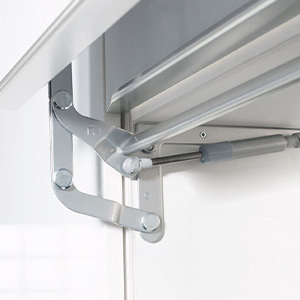 HSB lift up
Strong and gentle. Efficient operation in the kitchen, bathrooms and living areas.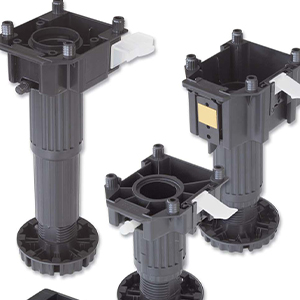 Plinth leg
Slim and sturdy. Low-profile design that supports your furnitures.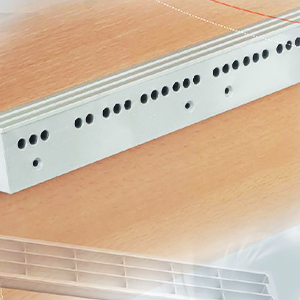 Ventilation grates
They come in different sizes, simple and practical.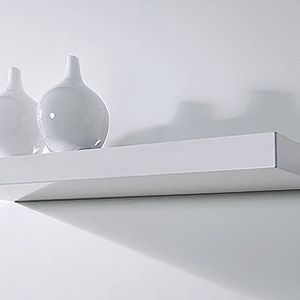 Titan invisible shelf support
Concealed installation behind the shelf. Sturdy and clean.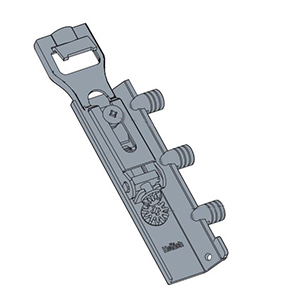 SAH 215 suspension brackets
For rail and hook suspension. Load capacity 45 kg/each.