Get the right drawer system for any piece of furniture, including the kitchen, bathroom, bedroom, living room, or office. Clever concepts, convenient, sturdy, smooth operation and stylish design. Choose from single or double-walled side profiles in a variety of options. Accessorize with our extensive range optimized for every user.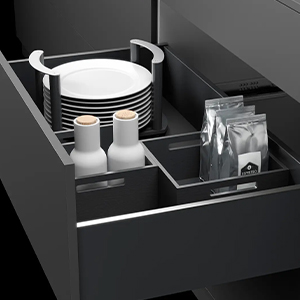 Avantech YOU drawer system
Individual drawer system - as individual as you.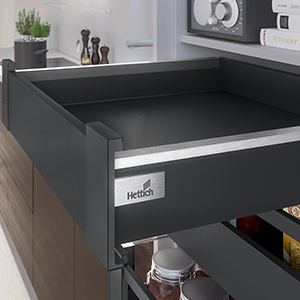 Arcitech drawer system
When quality becomes an experience.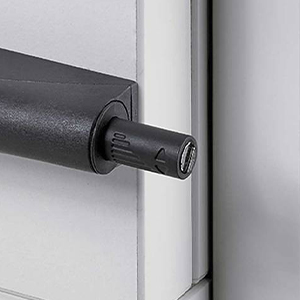 Push to Open system
Simple, handleless, good: a gentle press on the door is all it takes.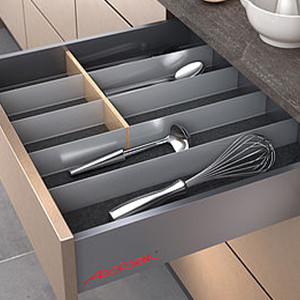 Cutlery insert separado
The Separado system is spacious, generously-sized and functional.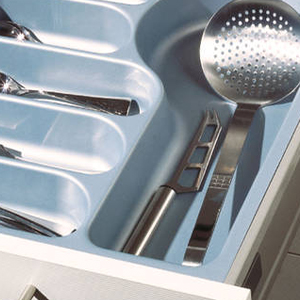 Cutlery insert futura
The cutlery insert FUTURA sets standards in design and functionality.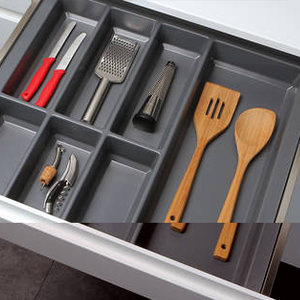 Cutlery insert classico
The linear design is geared to contemporary modern-day kitchens.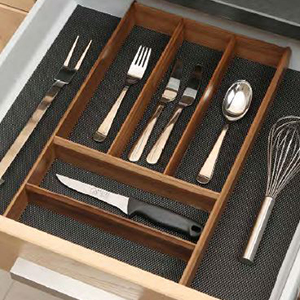 Cutlery insert framework
The wooden frame can be supplied individually or with a non-slip mat.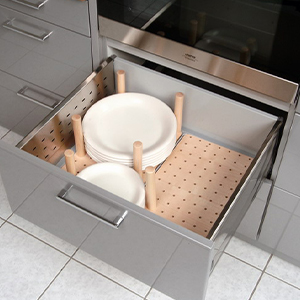 Pot and pan organiser
Easy-pack is a top-quality drawer organiser that adapts to all drawer systems.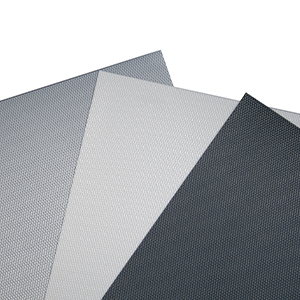 Non-slip mat - solid
This mat is distinguished by its functional surface and a high sliding resistance.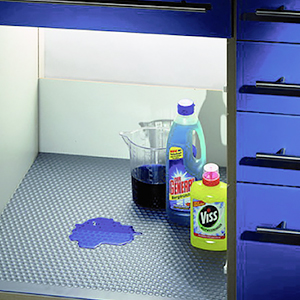 Aqua-non
Aqua-non offers the ideal protection against spillage in the sink area.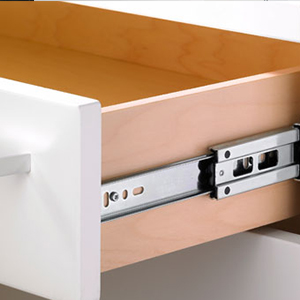 Full extension
These runners provide options for part, full and over extension runners.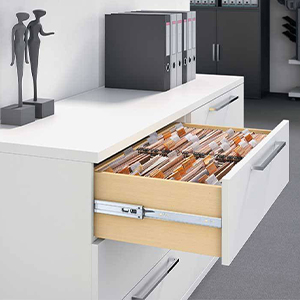 With silent system
Integrated Silent System closes the drawer quietly and gently.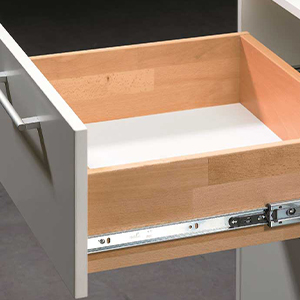 With Push to open
The precision activating mechanism opens the drawer automatically.