Maximize your space with our smart kitchen and furniture solutions. Our interior fittings cater to both residential and commercial clients, unlocking the full storage potential of your home. Contact us now to schedule a consultation and transform your space.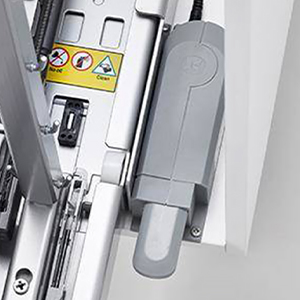 eTouch+
Handle-less door opening design - electrically, and economically!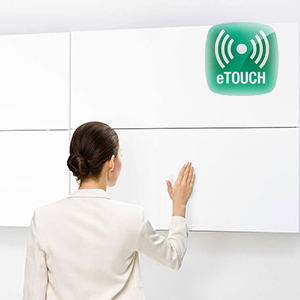 eTouch
Just a gentle push! eTouch opens up cupboards and new potential.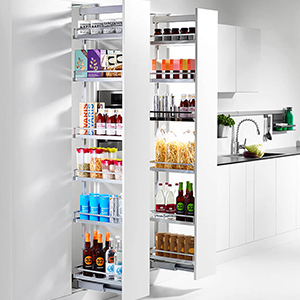 Dispensa
Not an inch wasted! Generous storage, a clear view and a small footprint.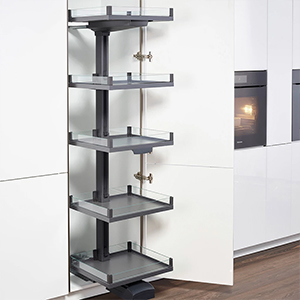 Convoy Lavido
Ultra-flexible and elegant, it is compatible with any front panels.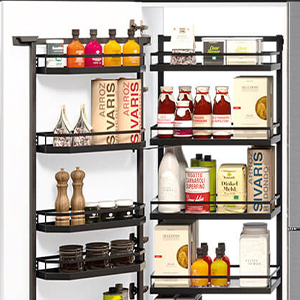 Tandem
Ingeniously simple: TANDEM creates two clear shelves on each level.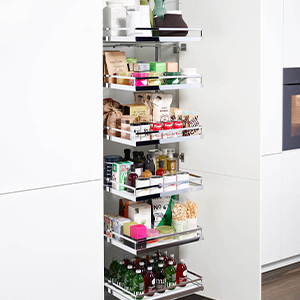 Tandem solo
One gentle pull opens the door and draws the fitting forward.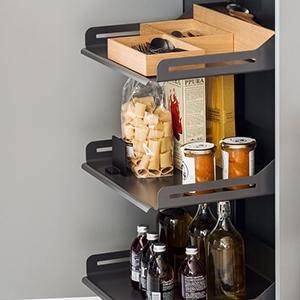 Pleno
Centralised storage for groceries and dishes. Clean and simple.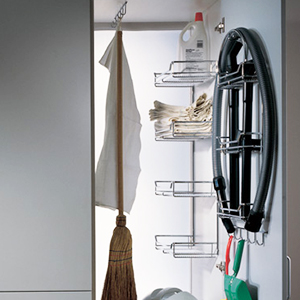 Cupboard fittings
Improved space utilisation and made the pull-out even more user-friendly.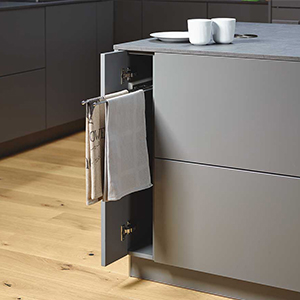 No. 15 pull-out
A slim pull-out: minimum width (from 112 mm) – maximum flexibility.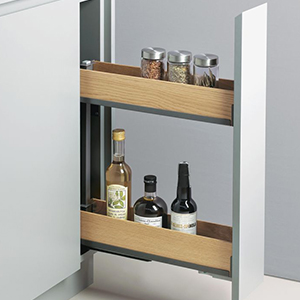 Snello 150mm
The space-saving pull-out system for compact kitchens.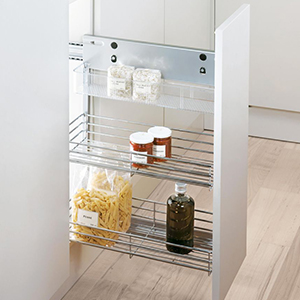 Slim
Optimum use of space: sturdy base unit pull-out for kitchens and the home.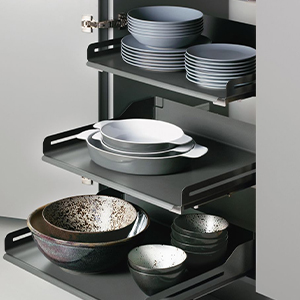 Extendo
The stylish pull-out shelf that maximises storage space in units.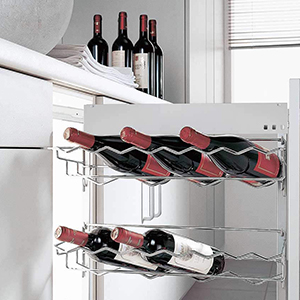 Comfort II
Purpose-designed elements are available to store bottles.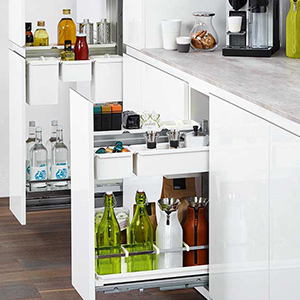 Dispensa junior lll
Full-extension pull-out for all carcase widths. Sleek and practical.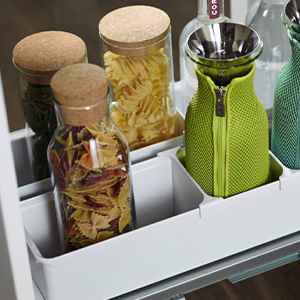 Uboxx
The Uboxx system is designed to do away with supporting trays.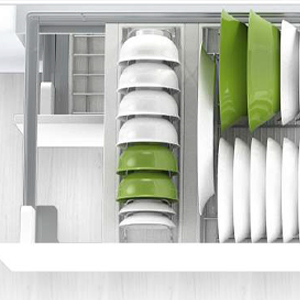 diningAgent
Simple and pure lines, comtemporary look and innovatiove modular design.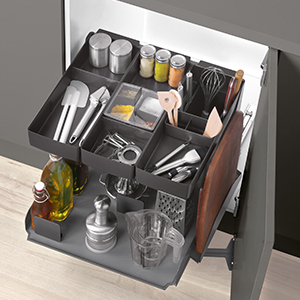 Kitchen tower
The versatile, modern base unit pull-out for kitchens and cleaning cupboards.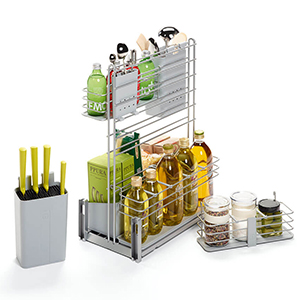 cookingAgent
Users choose the elements they want and organise them to suit themselves.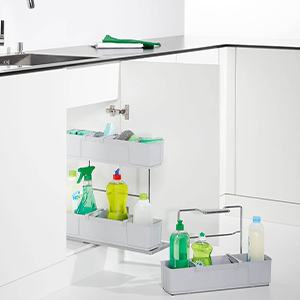 cleaningAgent
Turns a cupboard into your cleaning centre. So easy and simple.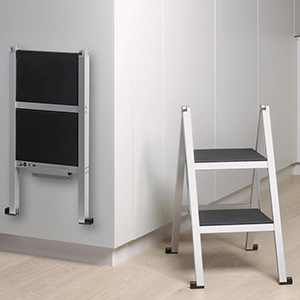 Stepolo
Sturdy yet elegant design based on anodised aluminium.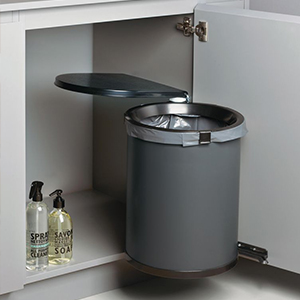 Swing out waste bin
Sturdy metal container designed for day-to-day use. Clean and practical.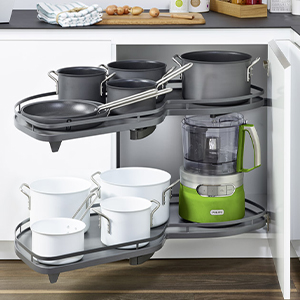 LeMans ll
LeMans trays swing smoothly and almost effortlessly.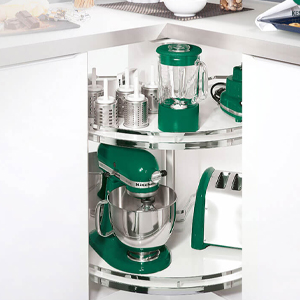 REVO 90
Innovative technology for a classic solution. Sturdy and sleek.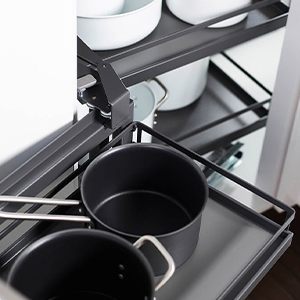 Magic Corner
Efficient use of space: the truly "magic" solution for your corner.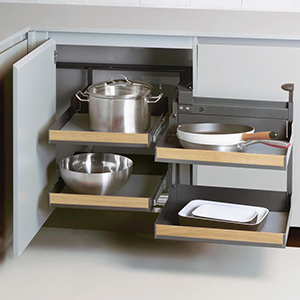 Magic Corner Comfort
A clear overview: the perfect solution for storing tableware, pots and pans.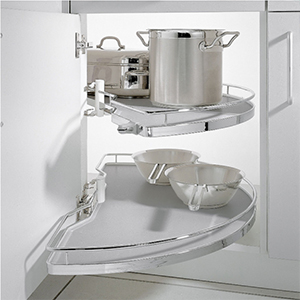 180 Carousel
The round trays can be turned separately to bring any item into easy reach.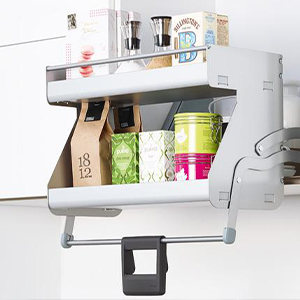 iMove
Unreachable contents now in easy reach. An elegant alternative to a step ladder.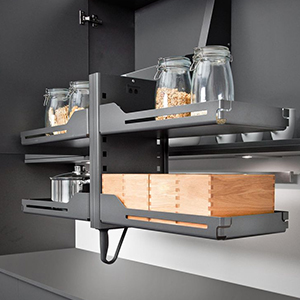 Pegasus
Just a light pull on the handle brings the unit's contents down to eye level.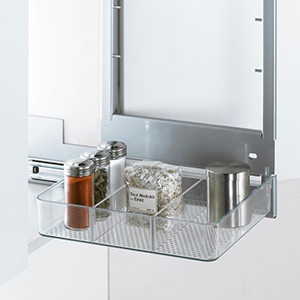 Picanto
The narrow pull-out for organised kitchens and bathrooms.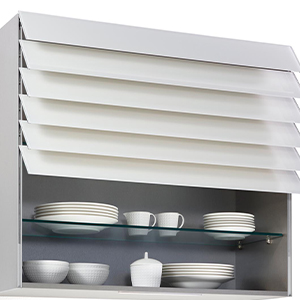 Climber
Shimmering glass and glamorous movements. Modern and elegant.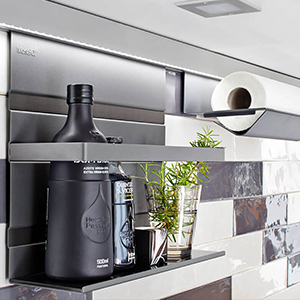 LINERO MosaiQ
With integrated led light sticks, the multifunctional rail casts a neutral white.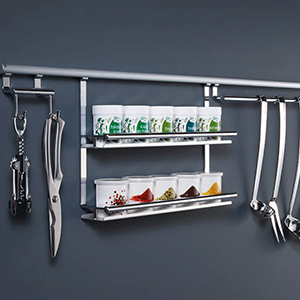 Linero 2000
The best kitchen equipment combines form and function, quality and design.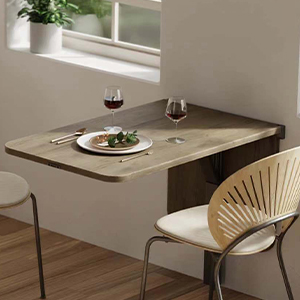 TopSwing
Experience New Levels of Flexibility and Style with TopSwing.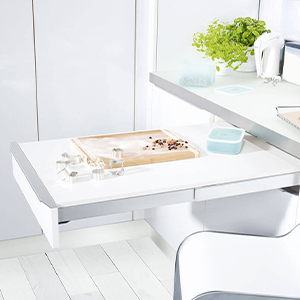 TopFlex
As TopFlex is pulled out, the drawer front drops down automatically.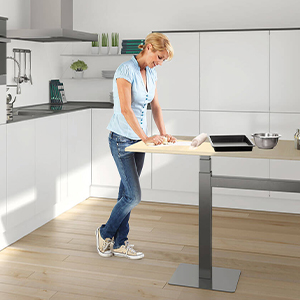 ergoAgent Mono
Upgrade for the worktop: a small table and a lot more freedom.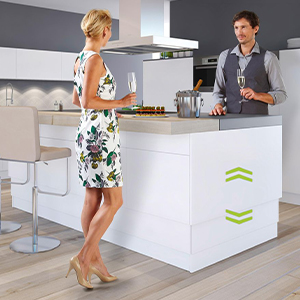 ergoAgent Base
Flexibility: a new options for planning an ergonomic kitchen island.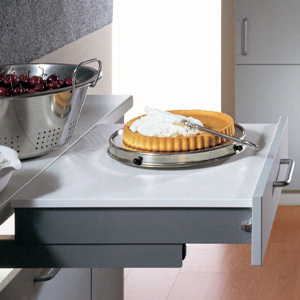 Worktop Extension
Same level as the worktop: it adds extra working surface in seconds.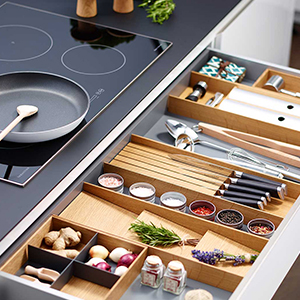 Rockenhausen
Fittings with wood: outstandingly versatile and attention to detail.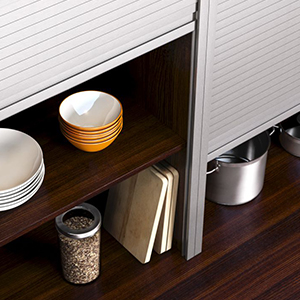 Smart case
Suitable for vertical and horizontal use, electrical drive upon request.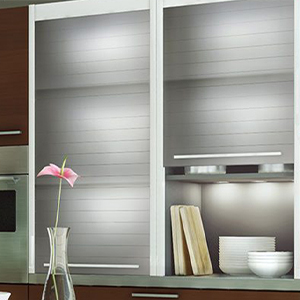 Quasar reflex
High-quality real glass finish, unique of 4 mm unbreakable toughened safety glass.